<style><!-- [et_pb_line_break_holder] -->#slide-in-img { <!-- [et_pb_line_break_holder] --> width: 33%; <!-- [et_pb_line_break_holder] --> z-index: 10; <!-- [et_pb_line_break_holder] -->position: fixed;<!-- [et_pb_line_break_holder] -->top: 20%; <!-- [et_pb_line_break_holder] --> right: 0;<!-- [et_pb_line_break_holder] -->background: transparent;<!-- [et_pb_line_break_holder] -->}<!-- [et_pb_line_break_holder] -->.slide-in-img-sticky { <!-- [et_pb_line_break_holder] --> position: fixed !important; <!-- [et_pb_line_break_holder] --> bottom: 15%; <!-- [et_pb_line_break_holder] -->}<!-- [et_pb_line_break_holder] -->#slide-in-img-close { <!-- [et_pb_line_break_holder] --> float:right; <!-- [et_pb_line_break_holder] --> line-height: 2em;<!-- [et_pb_line_break_holder] -->}<!-- [et_pb_line_break_holder] -->#slide-in-img-close:before {<!-- [et_pb_line_break_holder] --> content: "\4d"; <!-- [et_pb_line_break_holder] --> font-family: 'ETmodules'; <!-- [et_pb_line_break_holder] --> color: #ababab;<!-- [et_pb_line_break_holder] --> font-weight: bold;<!-- [et_pb_line_break_holder] --> font-size: 20pt;<!-- [et_pb_line_break_holder] -->top: 10px;<!-- [et_pb_line_break_holder] -->right: 10px;<!-- [et_pb_line_break_holder] -->position: absolute;<!-- [et_pb_line_break_holder] -->z-index:99;<!-- [et_pb_line_break_holder] -->}<!-- [et_pb_line_break_holder] -->#slide-in-img .et_pb_image { <!-- [et_pb_line_break_holder] --> padding: 0; <!-- [et_pb_line_break_holder] --> margin: 0;<!-- [et_pb_line_break_holder] -->position: absolute; <!-- [et_pb_line_break_holder] --> right: 0; <!-- [et_pb_line_break_holder] -->border-radius: 50%;<!-- [et_pb_line_break_holder] -->-webkit-transition: -webkit-transform .8s ease-in-out;<!-- [et_pb_line_break_holder] -->transition: transform .8s ease-in-out;<!-- [et_pb_line_break_holder] -->}<!-- [et_pb_line_break_holder] -->#slide-in-img .et_pb_image:hover { <!-- [et_pb_line_break_holder] -->-webkit-transform: scale(1.1);<!-- [et_pb_line_break_holder] --> transform: scale(1.1);<!-- [et_pb_line_break_holder] -->}<!-- [et_pb_line_break_holder] --></style><!-- [et_pb_line_break_holder] --><a id="slide-in-img-close" href="#" onclick="jQuery('#slide-in-img').hide(); return false"></a>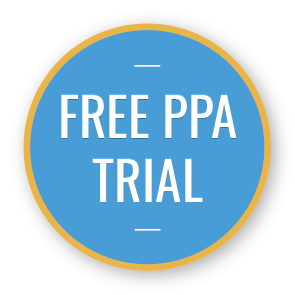 If your school requires PPA cover then you need look no further
With a current drive by the Government to increase the amount of time children in schools spend doing sports and physical education Sports Stars offers a high quality and inspiring service for children in your school.
Sports Stars UK offer a range of high quality PPA sports sessions
Medium term plans for R/KS1 and KS2
All Plans linked and targeted to National Curriculum
Over five years experience running PPA across Surrey
Currently provide over 80 hours provision each week
Over 12 Sports/Schemes of work on offer

Qualified coaching staff
Sports Stars understands that to work in your school we need all our coaches to be of the highest quality, so they will provide exceptional delivery of your policies and fulfil the high standards you would expect.
To ensure we deliver the highest quality service all of our coaches hold nationally recognised sports qualifications, are enhanced DBS checked, first aid qualified and receive on-going training. This ensures children get up to date, rewarding tutoring and education.
All Sports Stars UK staff members are trained, DBS-checked and full of enthusiasm to deliver fun and engaging sports sessions, to keep children active and entertained all day.
To find out more about our PPA Cover contact us Now.
"Multi- sports is a fantastic club. Ben is so enthusiastic and he is great at encouraging the children to try new activities. My sons skills have developed considerably, along with their understanding of team work and sportsmanship. And most importantly they always have lots of fun!"
Caroline James
Parent/Treasurer PTFA Bramley Infant School
"The children love the clubs which coaches Ben and Sarah run at my school. They are well managed and great fun for the children."
Tess Trewinnard
Headteacher WSG Infant School
"My son has taken part in tag rugby, basketball, multi sports and cricket during his time at Wonersh and Shamley Green school. He has not only enjoyed the sessions hugely but has also gained enormous amounts of confidence in himself and his abilities"
"Many thanks again for making the birthday of Tom And Gray an extremely enjoyable and entertaining afternoon not to be forgotten"
Graeme
"My kids love sports-stars because of the range of sports activities and the hugely energetic coaches."
Michelle Stafford
"My son is an avid dodgeball player and never wants to miss a week, the coaches are great and make it fun for the kids and my sons enthusiasm has never waivered. If you want to make a dodgeball champion… this is the place to be!"
Emma
Brody's mum
"My son always wants to book in to the holiday sports camps, they get to play loads of different sports throughout the day in a fun environment with other children and he always comes home enthusiastic with bundles of energy and stories from the days fun events – I would highly recommend trying it!"
FREE PPA TRIAL
If you are interested in booking a FREE PPA Trial please contact us. For more information view our brochure: