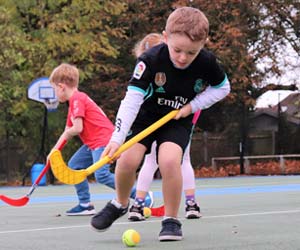 Rise And Shine Clubs
Get your child ready for a day at school by joining one of our fun, active and engaging Rise and Shine clubs. Not only will it mean you can avoid the morning rush as clubs typically start before 8am but your child will be active, energised, happy and ready for the day ahead.
Taking part in sport is one of the best ways to help with concentration and behaviour we place a lot of emphasis on not just developing a child's sports skills but on sportsmanship and conducting themselves in the correct manner learning to be good winners as well as losers. For details about available clubs and how to book, please visit the Book A School Club page.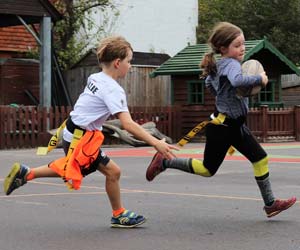 Lunchtime Clubs
Giving your child the opportunity to join one of our lunchtime clubs ensures they will get the exercise they need whilst building confidence and learning new skills. With the pressures, every school now faces to make sure their children are achieving academically, we provide the perfect solution to guarantee they don't miss out physically.
Not only do our lunch clubs provide a safe, exciting and fun environment for your child to thrive in but schools tell us that a Sport Stars lunchtime club greatly improves pupil's behaviour.
The lunch clubs also provide a great opportunity to help prepare school teams for upcoming tournaments and events. Over the last year we have helped coach school teams to win numerous competitions and progress onto district competitions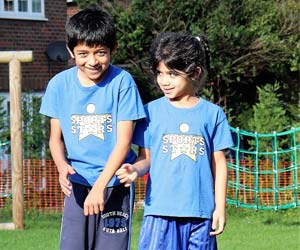 After School Clubs
Sports Stars UK after school clubs are a great way for your child to spend a safe, engaging, active hour of sport in their school while providing you with that extra hour in the day hassle free.
One of our fantastic coaches makes sure that your child ends the day having lots of fun and exercise. All that your child needs to do is stay at their school and we will do the rest.
Our after school clubs are massively popular with schools, parents and children. If your young star is already a skilled sports star or just beginning to develop their skills they will love our sports clubs. For details about available clubs and how to book, please visit the Book A School Club page.
"Multi- sports is a fantastic club. Ben is so enthusiastic and he is great at encouraging the children to try new activities. My sons skills have developed considerably, along with their understanding of team work and sportsmanship. And most importantly they always have lots of fun!"
Caroline James
Parent/Treasurer PTFA Bramley Infant School
"The children love the clubs which coaches Ben and Sarah run at my school. They are well managed and great fun for the children."
Tess Trewinnard
Headteacher WSG Infant School
"My son has taken part in tag rugby, basketball, multi sports and cricket during his time at Wonersh and Shamley Green school. He has not only enjoyed the sessions hugely but has also gained enormous amounts of confidence in himself and his abilities"
"Many thanks again for making the birthday of Tom And Gray an extremely enjoyable and entertaining afternoon not to be forgotten"
Graeme
"My kids love sports-stars because of the range of sports activities and the hugely energetic coaches."
Michelle Stafford
"My son is an avid dodgeball player and never wants to miss a week, the coaches are great and make it fun for the kids and my sons enthusiasm has never waivered. If you want to make a dodgeball champion… this is the place to be!"
Emma
Brody's mum
"My son always wants to book in to the holiday sports camps, they get to play loads of different sports throughout the day in a fun environment with other children and he always comes home enthusiastic with bundles of energy and stories from the days fun events – I would highly recommend trying it!"
Interested?
Book a FREE Trial for your School TODAY.
This error message is only visible to WordPress admins
Error: There is no connected account for the user 5779014228805706.